I picked up an HP EliteDesk 705 G3 Mini PC as the potential third node for a Proxmox cluster. While I wouldn't be using HA, I did not want to cause potential problems with a tied quorum vote. For under CDN$100 I got an AMD Pro A10-8770E, 8GB RAM and a 128GB (Samsung OEM) SSD. It is really small and uses next to no power. And, it has no noisy fans.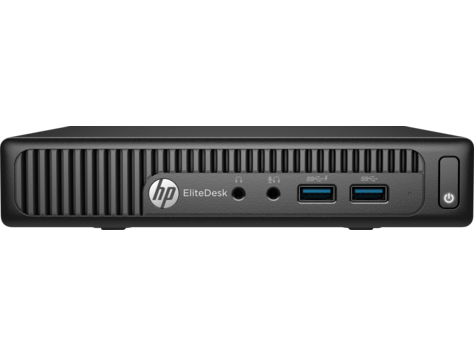 While the jury is still out on this approach because the DL360 G8's fans are so annoying, I still installed Proxmox on the 705. Part of this was because I wanted to experiment with only having one NIC and using VLANs. Setting up the VLANs was no real issue – just a little more fooling around on the command line manually configuring the admin interface to work on a VLAN and allow the other VLAN bridges to be available. However, this really messed with my head as I would have the network interfaces drop offline when under heavy load. And sometimes for what seemed to be no reason at all! Of course, since this was my first time using a single NIC, I was placing the blame on me not setting up the VLANs correctly.
Maybe the issue was Proxmox (and Debian?). So, I put on Ubuntu 22.04 server and desktop as well as Linux Mint 21 to test that theory out. No VLANs, just a "normal" installation. Same issue: under load the NIC would go offline and the console (for server) would sow my field with salt – or rather a bunch of errors. Since this occurred with and without VLANs, the error had to be with something other than my VLAN configuration.
After much digging, there seems to be a (longterm?) nasty kernel bug with tg3 and the Broadcom BCM5762 NIC.
The solution that worked for me was to add iommu=pt to /etc/default/grub:
GRUB_CMDLINE_LINUX_DEFAULT="quiet iommu=pt"
The just run update-grub and reboot. Problem fixed.
I read other suggestions on blacklisting tg3 in /etc/modprobe.d as that was the issue but that did not work for me.